I'm late to the game when it comes to Instagr.am – but I absolutely love it's ability to transform shitty little iPhone photos into decent pictures, worthy of sharing with friends and relatives.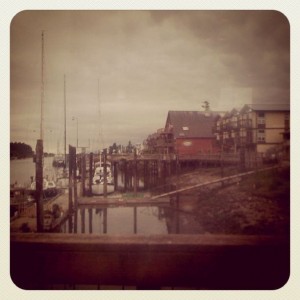 What makes Instagr.am unique, obviously, is the filters you can apply to your picture.  Without the filters, it's just another camera app.  With the filters it's an everyman's artbox.
Two opportunities here:
Open up filter development to the community at large, with the ability to "purchase" additional filter packages in-app.
Sell filters as a 3rd party bolt-on to, for example, iPhoto (which really could use the help when it comes to filters)
The unfortunate thing is that the small real-estate of the iPhone screen, coupled with the glossy sheen of it, makes it really difficult to get a good feel for how the final photo will look after the filter is applied.
Still – loving how these "snapshots" are coming out.